Ohlins Shocks Harley Davidson Touring 2014-24 FLH/FLT Bagger 150-500lbs. HD044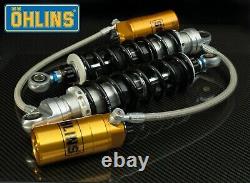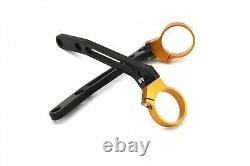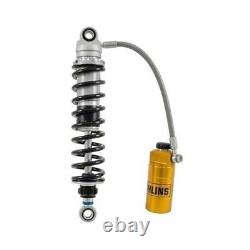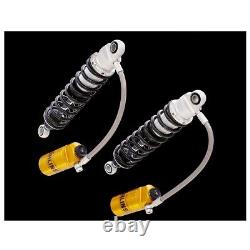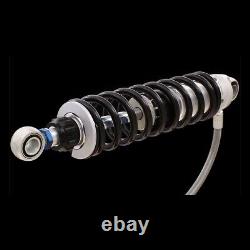 Monotube high pressure gas shock absorber with re mote reservoir. Adjustable rebound damping with adjuster wheel above the end eye. Adjustable compression damping with adjuster wheel on the reservoir. Length adjustable + or - 0.2.
Multiple spring rates available to accommodate a wide range of riders. Ohlins PRCL line features a remote reservoir, Rebound adjustability, Compression damping adjustability and Length adjustability. Unlike standard gas over oil systems, Ohlins features a specially divided internal piston and reservoir which keeps the gas and oil separate.
The reservoir also allows for much more oil to be used, enhancing cooling. This provides exceptionally consistent performance and avoids fade from use.
The external Rebound adjuster allows you to tailor the shock to your preferences and customize the feel for each ride. Give the adjuster a turn to the right which restricts some oil flow and gives an aggressive feel, great for performance. Need maximum comfort for the long haul? Twist it to the left to increase oil flow and provide a comfortably plush ride. For maximum tunability, these shocks also include an adjustable compression damping adjuster wheel. This allows the high level of precision tuning on the compression stroke, rather than just rebound like some shocks. Finally, the Length adjustability allows you to fine tune the height of the shock without effecting stroke. This lets you set the perfect geometry on your bike.

---