Harley-davidson Bagger Saddlebags And Fender 5 Extended, 7 Stretch 1996-2007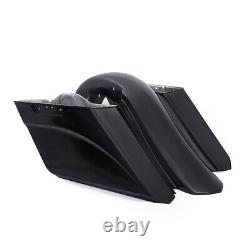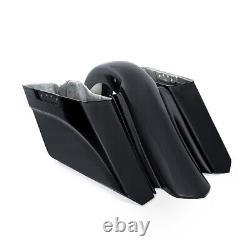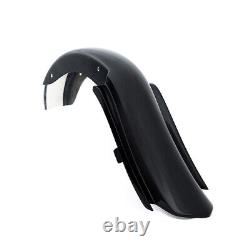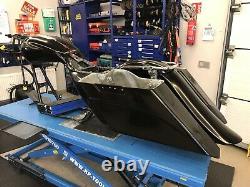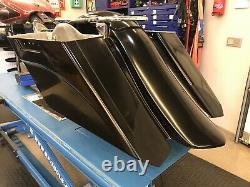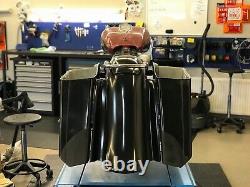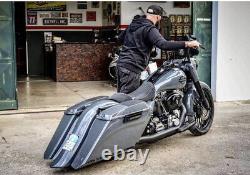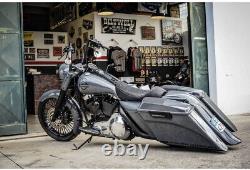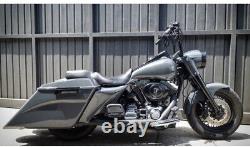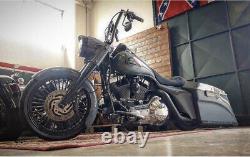 Looking for one of a kind custom build? These 5" extended down and 7" stretched saddlebags and fender set fit perfectly on your custom bagger with a 19", 21", 23" or 26" front wheel. Mounts to your bike the same way as your OEM stock bags and fender. Simply transfer your existing mounting hardware and lids over to the newly extended bags. Fender and saddlebags come predrilled and ready to install.
MATERIAL Hand-laid Fiberglass (unpainted, grey gel coat finish). Straight and Light Gives You Extra Storage Space Compared to Harley's OEM Saddlebags. 2 x Gel Coated Saddlebags (unpainted and drilled). Check Fitment Before Painting and Final Assembly.

---