Harley-davidson 7? Stretch And 5 Extended Down Bagger Saddlebags 96-13 Flh Flhx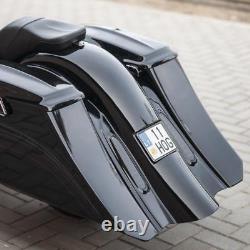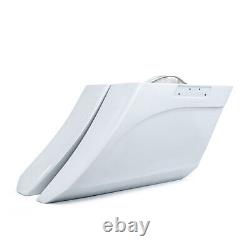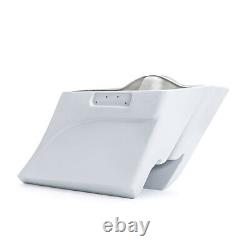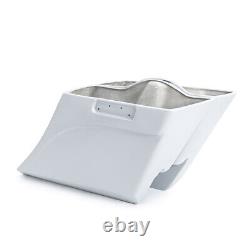 Looking for one of a kind custom build? These 5" extended down and 7" stretched saddlebags fit perfectly on your custom bagger with a 21", 23" or 26 front wheel. Mounts to your bike the same way as your OEM stock bags. Simply transfer your existing mounting hardware and lids over to the newly extended bags.
MATERIAL Hand-laid Fiberglass (unpainted, grey gel-coat finish). Straight and Light Gives You Extra Storage Space Compared to Harley's OEM Saddlebags. 2 x Gel Coated Saddlebags (unpainted). Check Fitment Before Painting and Final Assembly.

---