For Harley Davidson Road King Extended Stretched Headlight Nacelle Bagger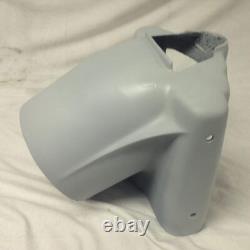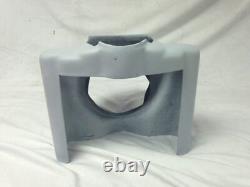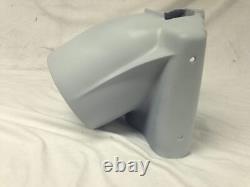 Stretched extended nacelle headlight for harley road king 1994-Present. This is hand laid headlight Nacelle is an excellent way to dress up the front of any custom bagger.
The seamless Nacelle measures 3? Longer than the factory headlight. The Stretched Nacelle will come in black primer Constructed of thick hand laid fiberglass, this pieces design in an excellent way to start the project you have been dreaming of or the perfect touch to finish off your custom bagger. Fits: Harley Davidson Road King models years 1994-present. Road King Classic FLHRC 1998-13 Road King Custom FLHRS 2004-07 Road King FLHR 1994-13 Road King Scream in Eagle FLHRSE5 2013.
FLH/FLT Series Electra-Glide Road King Ultra-Classic Street Glide and others. FL: 4-Speed Dresser FLH: 4-Speed Electra Glide FLHX: Street Glide FLHRS: Road King Custom FLHPI: Road King police model FLHR: Road King FLHRCI: Road King Classic FLHS: Electra Glide Sport FLHT: Electra Glide Standard FLHTC: Electra Glide Classic FLHTK: Limited FLHTCSE: Screamin Eagle Electra Glide FLHTPI: Electra glide police model FLHTCUI: Ultra Classic Electra Glide FLHTCUSE: Screamin Eagle Ultra Classic FLHXXX: Street Glide Trike FLT: Rubber Mount Dresser FLTC: Rubber Mount Dresser Classic FLTCU: Rubber Mount Dresser Classic Ultra FLHTCUTG: Tri Glide FLTR: Road Glide FLTRI: Road Glide EFI FLTRX: Road Glide Custom FLTRSEI: Screamin Eagle Road Glide. Sanding, cutting, filling, body work and primer and painting is required for the best finished look. Items come in gray primer. Professional shop with body kit installation experience recommended.

---