Bagger Nation The Fix Rear Fender Kit for 2018-2020 Harley Davidson FLSL zo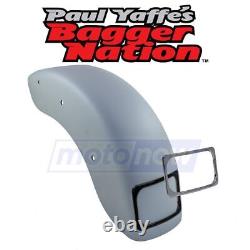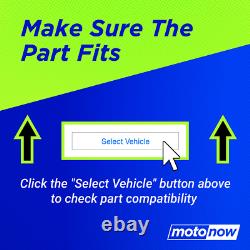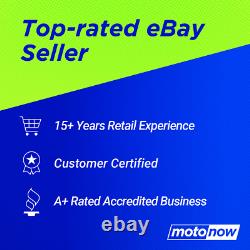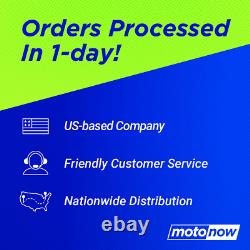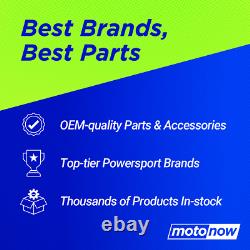 The Fix Rear Fender Kit - Black This Bagger Nation The Fix Rear Fender Kit fits your 2020 2019 2018 Harley Davidson FLSL Softail Slim 107 and is perfect for a tune up or performance upgrade. ENHANCE YOUR EXPERIENCE: So you love your new Sportster or Softail but hate the plastic side mount license and dirt bike rear fender? We have THE FIX for you - our NEW Rear Fender & License Kit. Made right here at our composite shop, our rear fender for late models is a direct bolt-on replacement.
Each kit comes with our sleek corrected length fender and custom frenched in LED license plate frame w hidden LED lights. SHOP AN INDUSTRY LEADER: Choose from either gloss black or chrome plate frames. Our direct bolt-on fenders use existing hardware and offer a simple install process. Enhance the look of your new fender with a set of our Lightning Bullets super bright LED taillights to complete the transformation of your rear end! Check out the Bagger Nation Lighting page for all Lightning Bullet options. SHOP SUPERIOR PRODUCTS: BAGGERNATION is dedicated to bringing high level technology and knowledge to all levels of powersports enthusiasts. CHOOSE SUPERIOR ENGINE COMPONENTS: BAGGERNATION products are made of high-quality materials to serve you for years to come. Designed using state-of-the-art technology and with customers in mind, they will meet your needs, and deliver great quality at an affordable cost. The Fix Rear Fender Kit - Black. Many of the parts we sell at MotoNow only work with specific vehicles.
Please double-check the accuracy of your order before purchasing. Check that the reference number, size, and placement are correct.
One of our outstanding customer service representatives from our US-based service centers will respond to your questions or feedback. Sorry, no local pickups available. MotoNow stands for value, selection, and quality.
Our goal is to provide a 5-star shopping experience. Please work with us by contacting us here. If you would like to return your new, unopened, and uninstalled part. Find the item you ordered.
The most common reason is Doesn't Fit. Add details like I tried to install this part, and it didn't fit. If the item has been opened, installed, or used, we are unable to accept a return due to safety concerns. WARNING: This product may contain chemicals known to the State of California to cause cancer and birth defects or other reproductive harm.

---