7Down 14Back Stretch Bags/Fender For Harley Davidson Touring Bikes 97-2013 FLH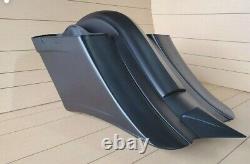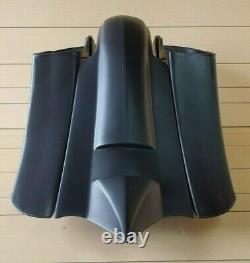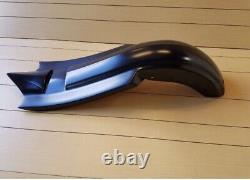 UPGRADE YOUR BIKE WITH THESE NEW STYLE, YOU WILL NEED 2014 LIDS AND LATCHES TO MATCH WITH BAGS. MADE WITH STRONG FIBERGLASS AND WONT BRAKE EASY LIKE ABS/PLASTIC. FOR PROPER FITMENT HOLES ON FENDER HAVE TO BE DRILLED BY YOURSELF. EASY TO REPAIR IS DAMAGED.
MODELS: ALL TOURING BAGGERS LIKE ROAD KING, ROAD GLIDE, ULTRA GLIDE, ELECTRA GLIDE, STREET GLIDE AND OTHERS. NOTE: AS THIS PARTS ARE AFTERMARKET, SOME ADJUSTMENTS OR MODIFICATIONS MAY BE WILL REQUIRED FOR PROPER FITMENT.

---