2014 -2023 Harley Davidson Touring Bagger 6x9 Saddlebag LID Cut-in Kit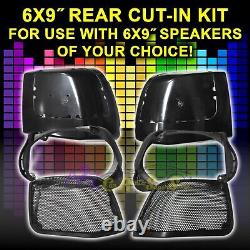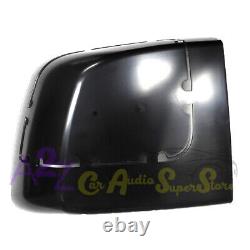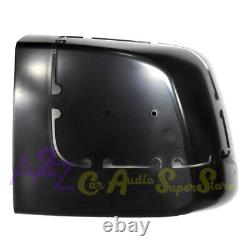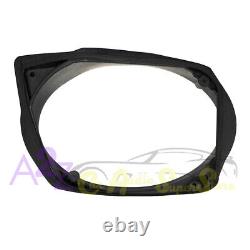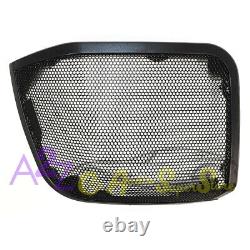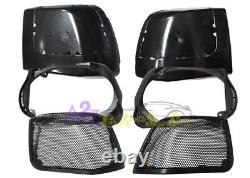 HARLEY MOTORCYCLES WITH FACTORY ELECTRIC LOCKS WILL NOT WORK NOR ARE THEY COMPATIBLE WITH THIS KIT. All watermarked images and text is the exclusive intellectual property of A2Z-CAR-AUDIO-SUPERSTORE. NEW 2014 - 2024 HARLEY-DAVIDSON TOURING 6X9 SADDLEBAG LID CUT-IN KIT.
This kit is designed to work with any 6x9 speakers of your choice. Features "May require 1/2 Spacers". 6X9 KIT SIMILAR TO TMS69BL14 (WITHOUT SPEAKERS). 6"x9" kit for select 2014-up Harley-Davidson® motorcycles.
Compatible with 2014-up Harley-Davidson factory bag lids. Includes all installation hardware, grilles, and accessories needed to complete the cut in process. CVO OR FACTORY 5X7 EQUIPED LIDS ARE NOT COMPATABLE. BRING BIGGER BOOM TO YOUR BAGS.
Our 6X9 KIT SIMILAR TO TMS69BL14 without speakers lets you add any 6x9 speakers to your Harley-Davidson's factory bag lids. Designed for select 2014 and newer Harley-Davidson® motorcycles with hard-shell bags, add the right speakers and this will work beautifully with existing audio systems. The easy- to-use cutting guide and mounting system means you can enjoy bigger sound without replacing the bags or dealing with the hassle of painting. This makes life a lot easier, and the kit includes all hardware and integrated grilles. SOME 6X9'S USE A LARGER MOUNTING FRAME AND WILL REQUIRE 1/2 INCH 6X9 SPACERS.
Brands like, Diamond Audio, Cerwin Vega, Cicada, etc may REQUIRE these 1/2 spacers. This cut-in kit uses a completely different blend of materials in the "Plastic". That change helps prevent the brittleness that may in certain situations cause a cracking or failure on the structure of the lid kit ending usability "Life Span" much sooner than expected or during the install process resulting in cracked mounting bolt locations. Another area of concentration is the grill and the design of the holes that are larger in size and proportioned in a way to help aid in creating less restriction for the sound to escape the lid grill assembly; thus providing an overall increase in the sound quality. Along with that, while other lid kit knock offs may use a very thin and weaker grill that bends and dents very easily that is not the case with our kits.
Our 6x9 Cut in Lid Kits Rate as one on the Highest Quality Kits currently on the market along with us being the 1st after Rockford to create this kit.

---